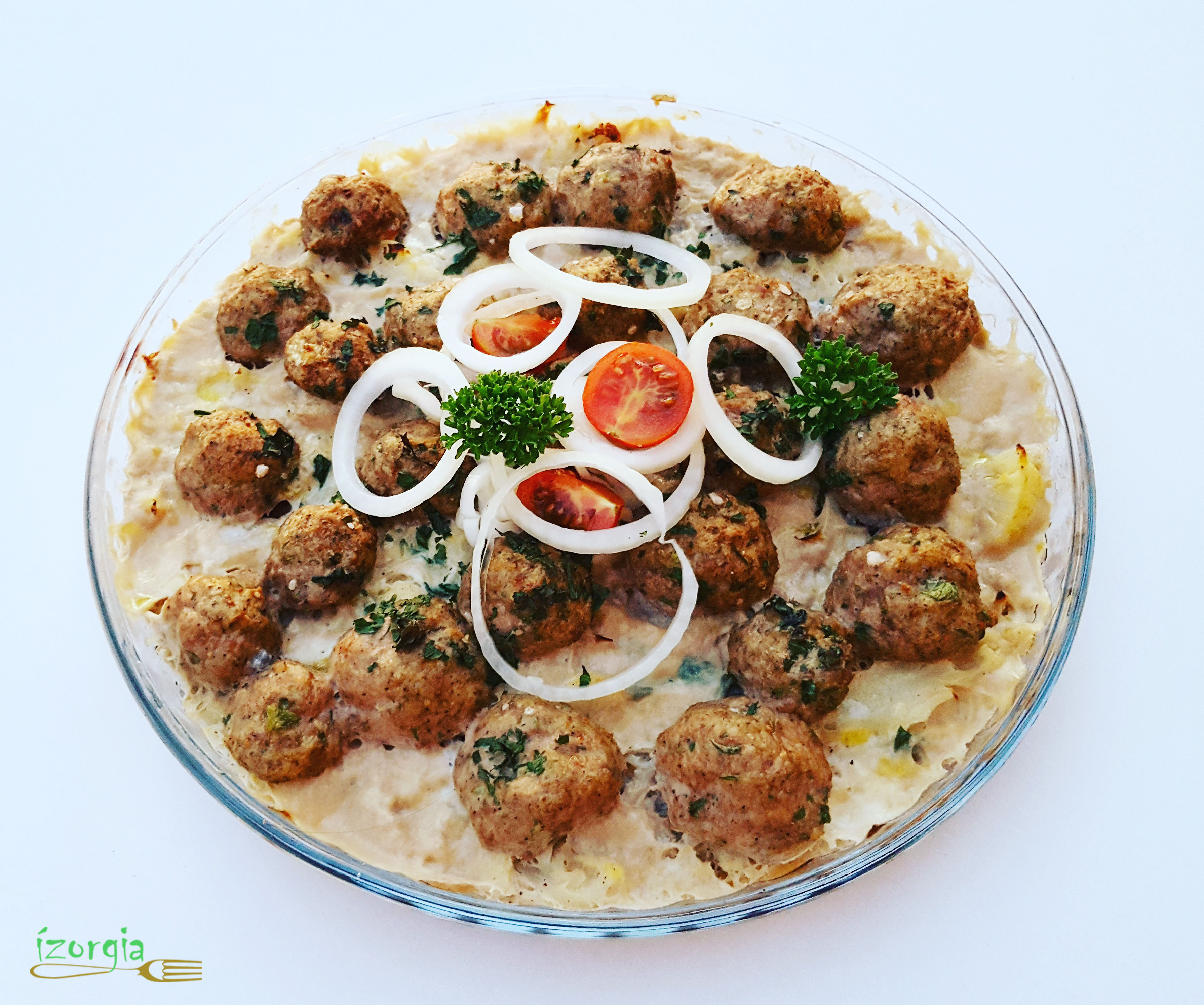 My favorite type of vegetable can be prepared a thousand ways; it nice compliment to sweet flavor as well as salty one. The vegetable is none other than cauliflower. You can mash it, fry it, or even make pizza crust out of it. It is the perfect base for a mindful diet.
In the first half of changing lifestyle, the biggest obstacles were dinners for me. I wasn't always in the mood for salad, many times I also craved for cooked meals. But I'm also not much satisfied with bald, steamed vegetables. So I created a perfect dinner, or lunch if you wish, that is pleasing, savory and not one bit complicated. You can prepare it in no time and serve it right after it's done.
Roasted thyme meatballs on cauliflower bed
The recipe
Meatballs
500g minced chicken/turkey
1 egg
salt, pepper, thyme, parsley well chopped
Mix the ingredients well and let it rest for the infusion of the spices.
The base
a medium size cauliflower
3 egg-whites
1dl rice cream
a pinch of nutmeg
salt, pepper
Slice the florets of the cauliflower and cook it until it's just slightly undercooked. Whip the egg-whites with a fork, but it doesn't have to be a stable foam. Mix with the rice cream and spices.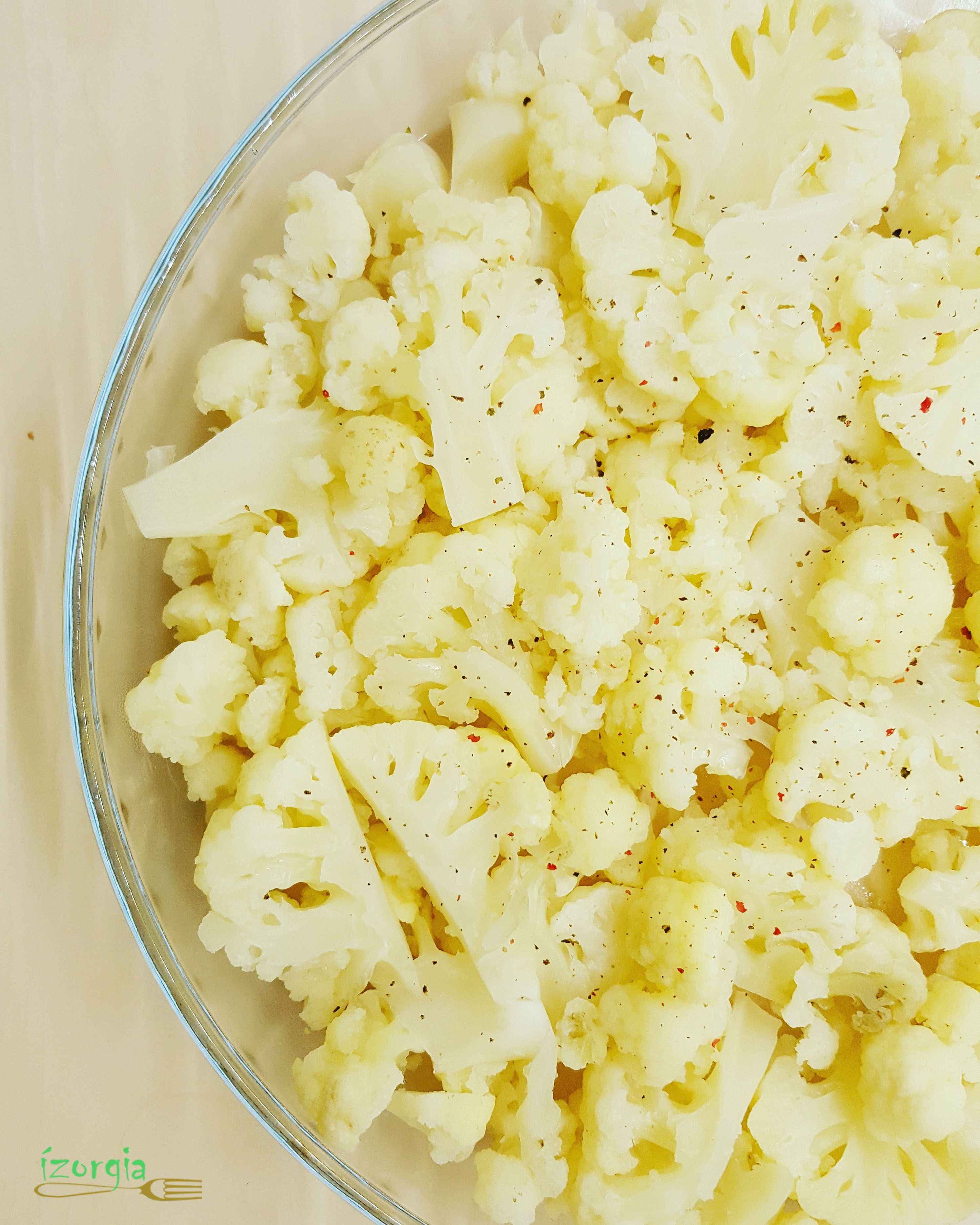 Place the sliced cauliflower in a heat-resistant container – I usually use the one I bake the pie in – and pour the mix of eggs and rice cream on top. Stir well. Form small meatballs with wet hands and lay them on top of the cauliflower bed.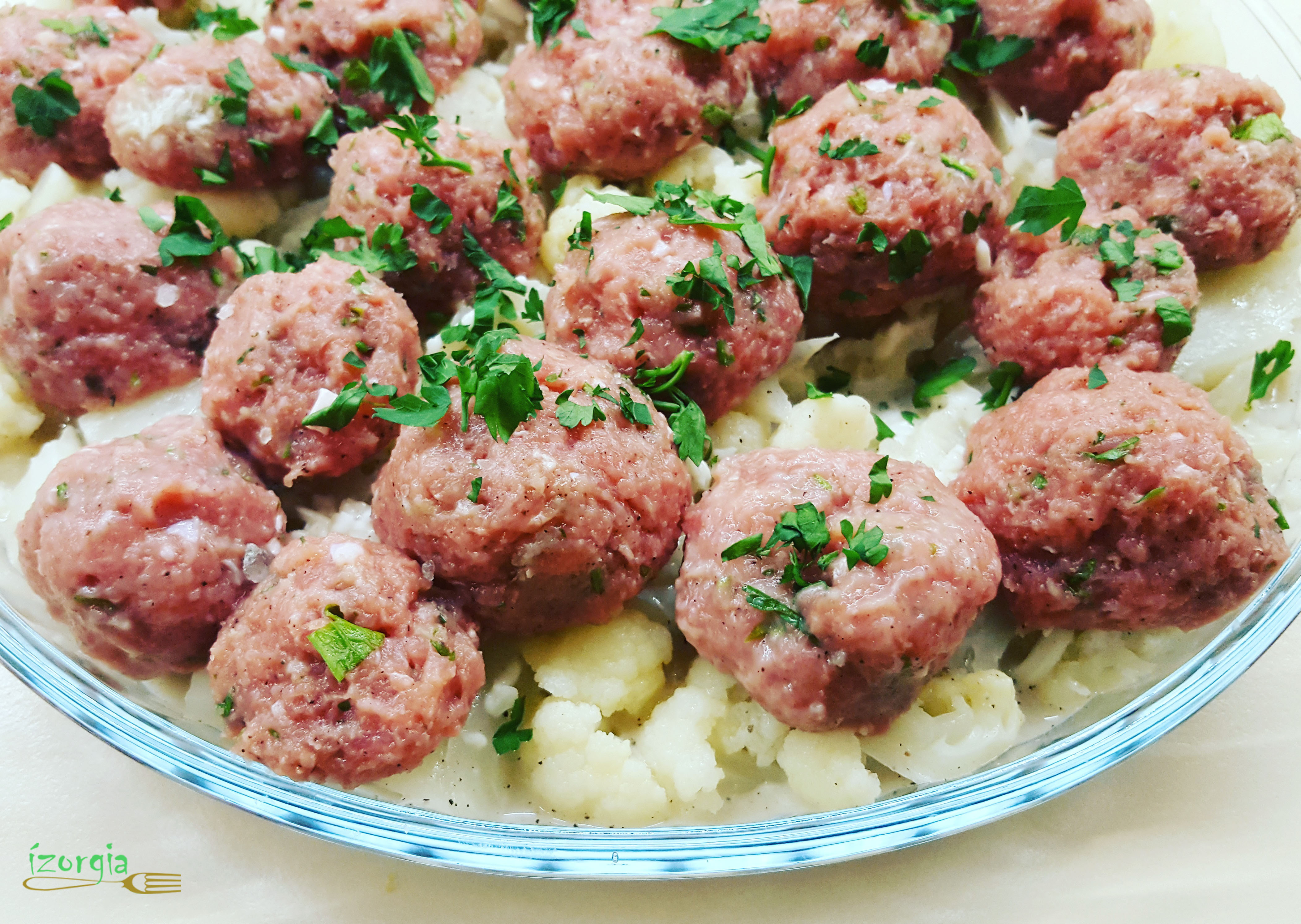 Roast for 30 minutes on 180° in a convection oven.
It is a filling one-course dish. The nutmeg gives a piquant flavor to our base and thyme just lights up the taste of the meatballs. Served with onions it becomes a royal food orgy.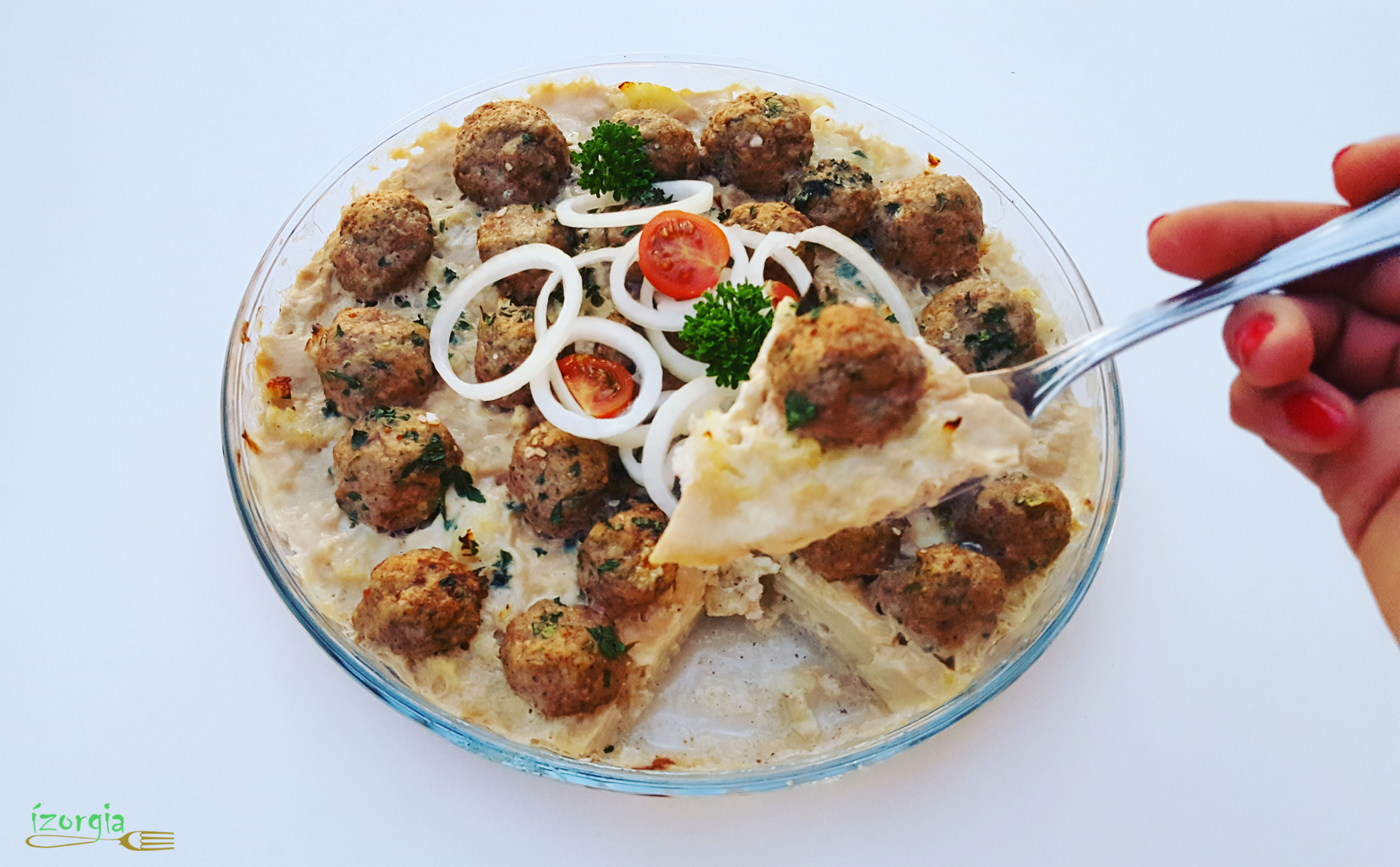 I recommend it with love.
Enjoy!
Ízorgia
B.