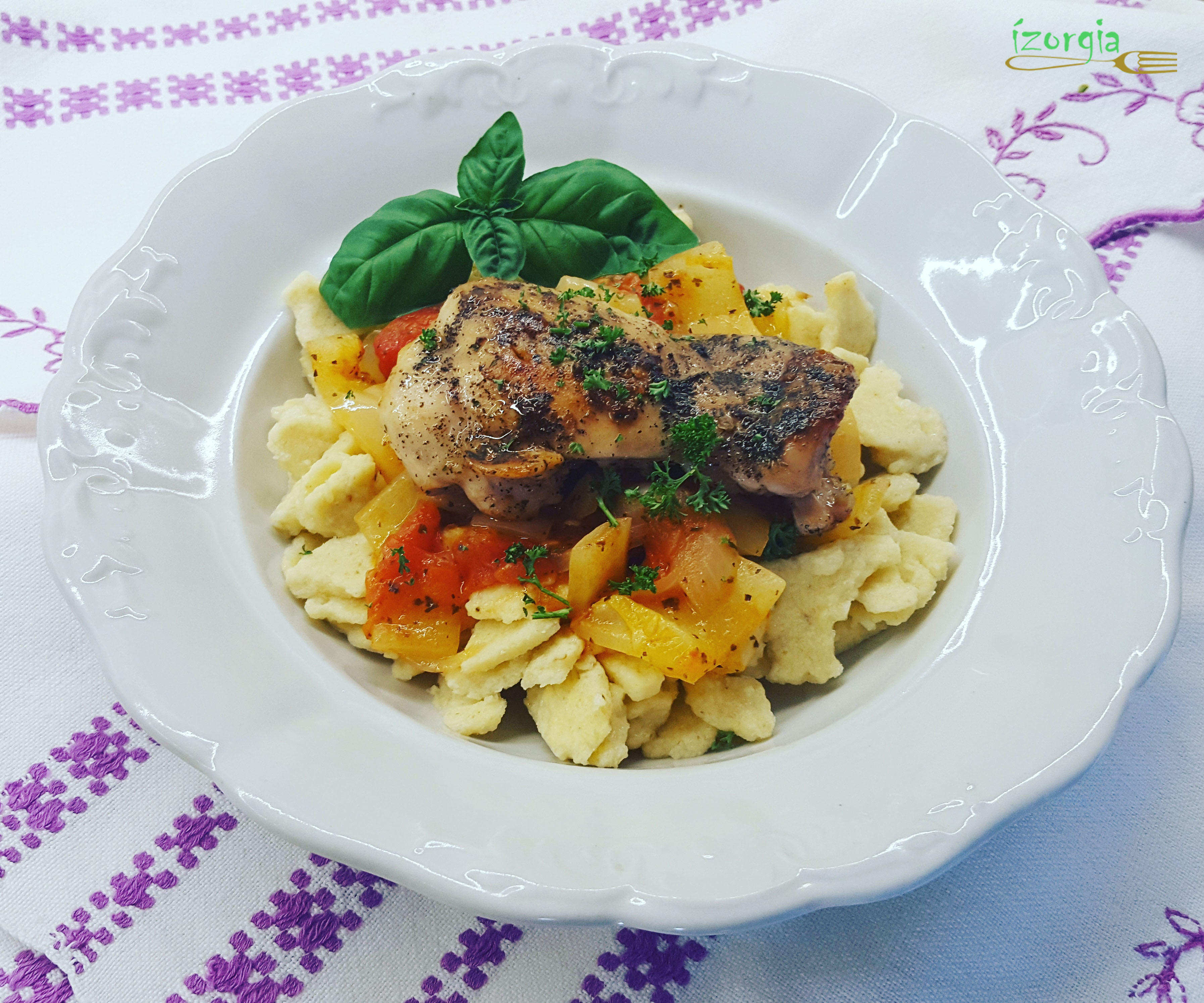 In this recipe you'll find all my favorite pieces. Put your hands up if you like noodles! It is the favorite of many but not in a healthy lifestyle. In the beginning I really missed pasta from my meals, so I slowly let it come back after my diet. I started out with oatmeal noodles, then I experimented until I found the perfect one for me, made of millet-flour. It's very delicious and wholesome and it can be prepared very quickly.
It is also season of the undoubtedly delicious tomatoes. Nothing could match the noodles better than a blanquette of ratatouille.
Today's recipe can be prepared in an hour and it's a truly royal meal.
Millet noodles
100g millet flour
20g plantain tegument
75ml water/ it can change depending on the size of the egg
1 smaller egg
a pinch of salt
Mush together the flour, plantain tegument, the egg and salt with our hands, then pour the water to it and knead a quite solid dough with just a couple of moves. Let it rest for a couple of minutes before we roll the dough. Hint the rolling board with half a tablespoon of millet flour and roll the dough to about 2mm thick. Then cut it to cubes and pinch it with our hands. In 1,5 litres of slightly salted water boil it ready in 5 minutes. Damper it with cold water a couple of times.
Blanquette of ratatouille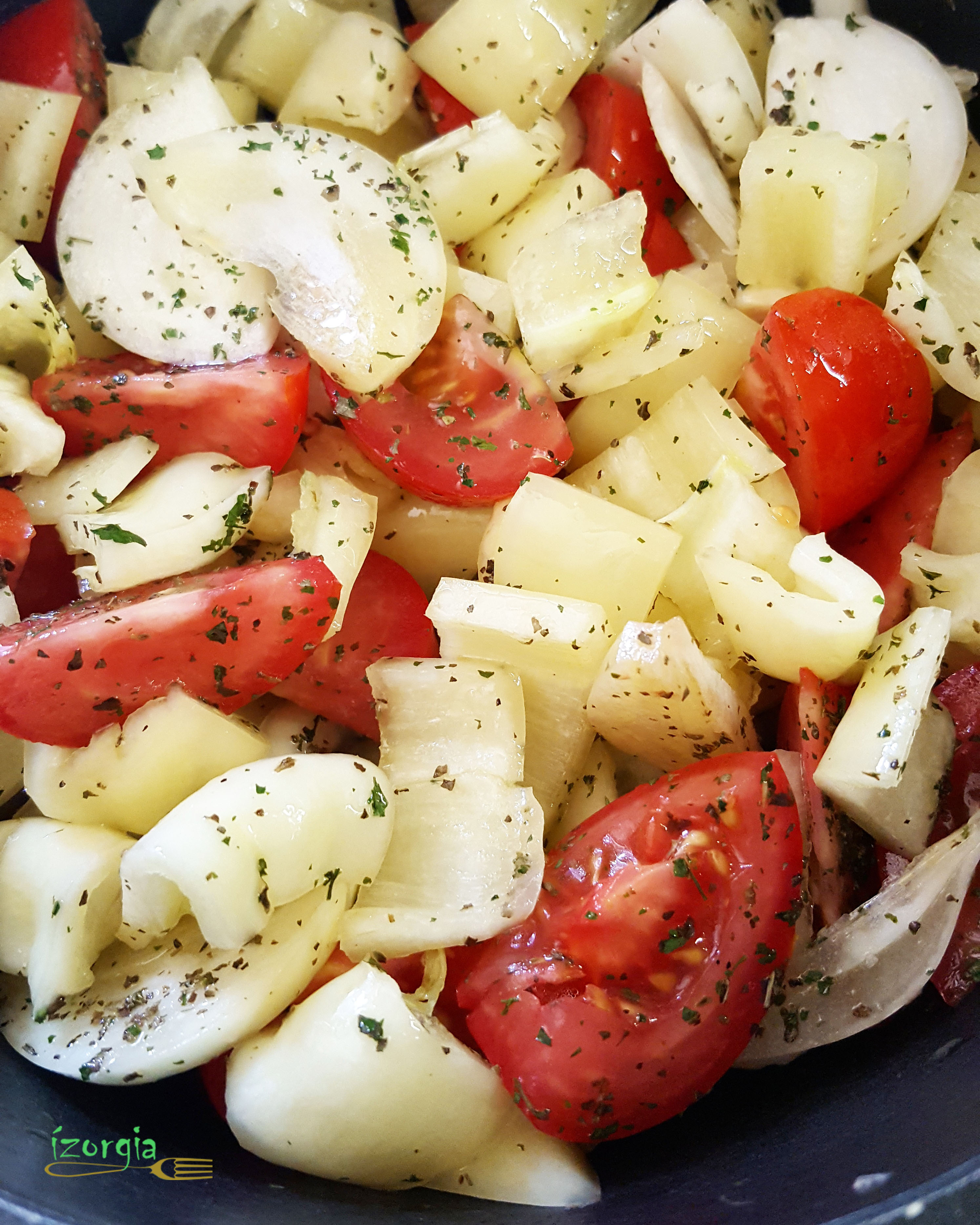 3 bigger white paprika, seeds removed, chopped
4 bigger tomatoes cut into wedges
1 medium onion sliced
1 teaspoon of erythritol
a few drops of olive oil
salt, basil, parsley
Pour the olive oil in a high side frying pan and add the vegetables. Braise it with the seasoning on medium heat. Just before it's done add the erythritol and boil it. Cook tomato is tender, the paprika slightly crispy.
Spicy fillets of chicken thigh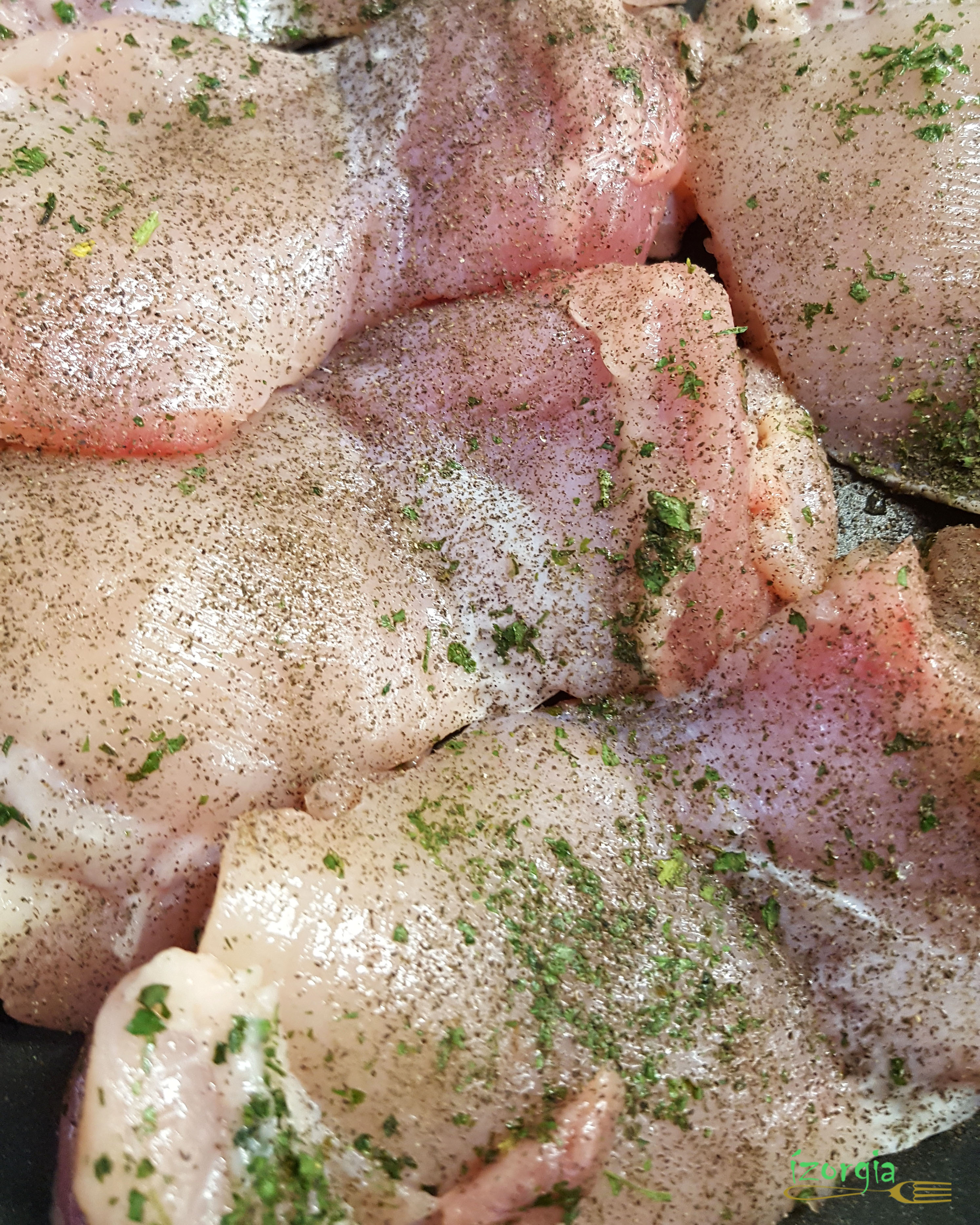 4 pieces of chicken thighs, boneless
salt, pepper, dried parsley
1 teaspoon of olive oil
Season the fillets and fry them in a pan in 8-10 minutes depending on the size of the thighs. It's about as much time as the vegetables take to braise.
Serve it layered. At the bottom we put the noodles, then the blanquette of ratatouille and on top comes the spicy chicken.
Do not omit anything from your diet, but mind the quality and the quantity.
Good appetite!
Ízorgia
B.