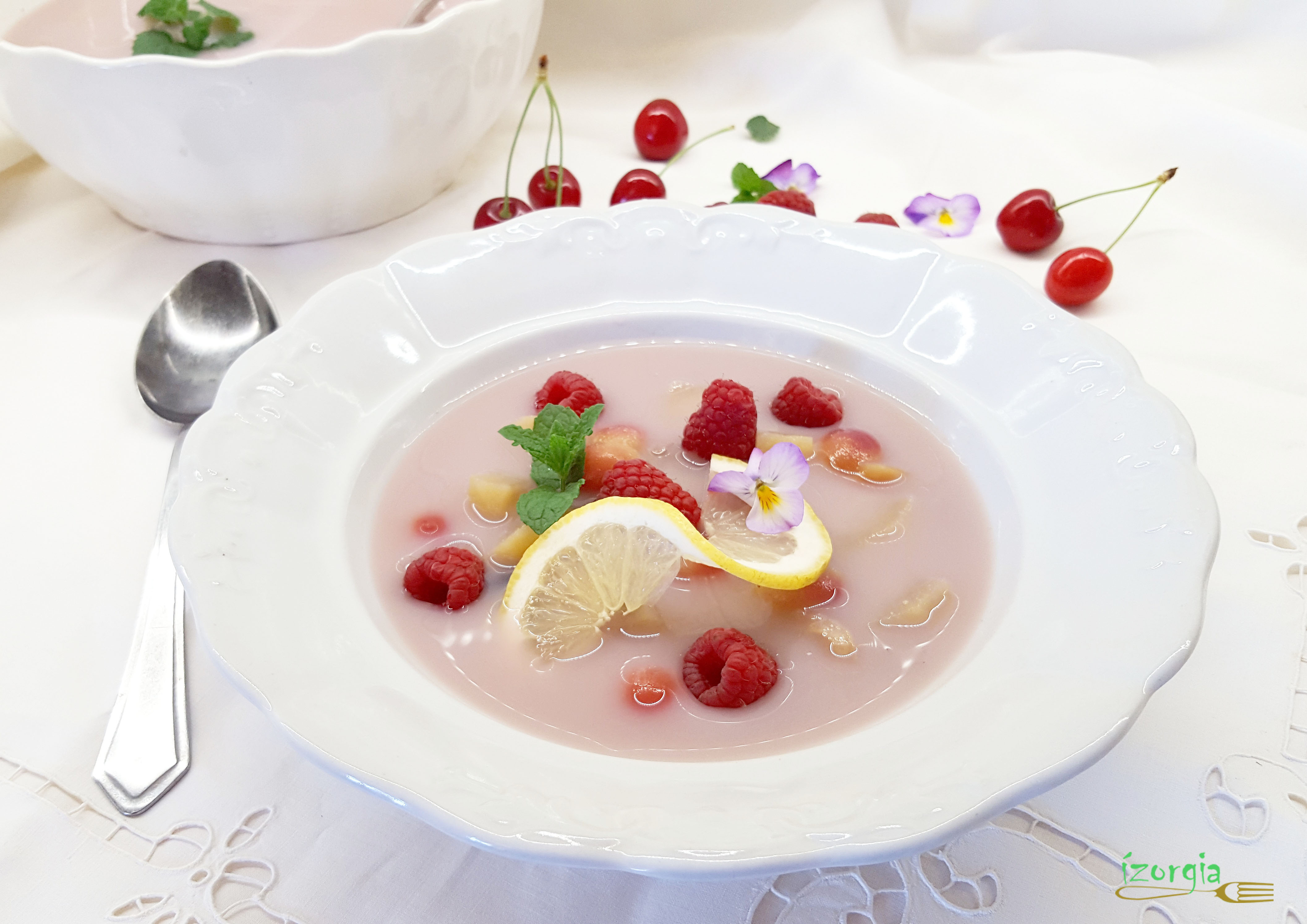 Summer and the dog days are upon us; you can best spend your days somewhere around water. Of course, it is not always possible. Cooling refreshments can be really useful these times and warm meals are less of an appetizer. In my case, this is certainly true. Stuffed cabbage, for example is certainly is out of season and it's really not fun these times to spend long hours in the kitchen.
In the fore coming days I'm bringing you recipes of meals that cool down hot summer days and also, with a bit of mindfulness, bikini-friendly.
One of my big time favorite is fruit soup. It is a perfect fluid replacement during the dog days. This is the only soup I have a taste for and also the only type that I do not like as cream soup. A big bowl of delicious and cooled refreshment with some crunchy bits of fruits.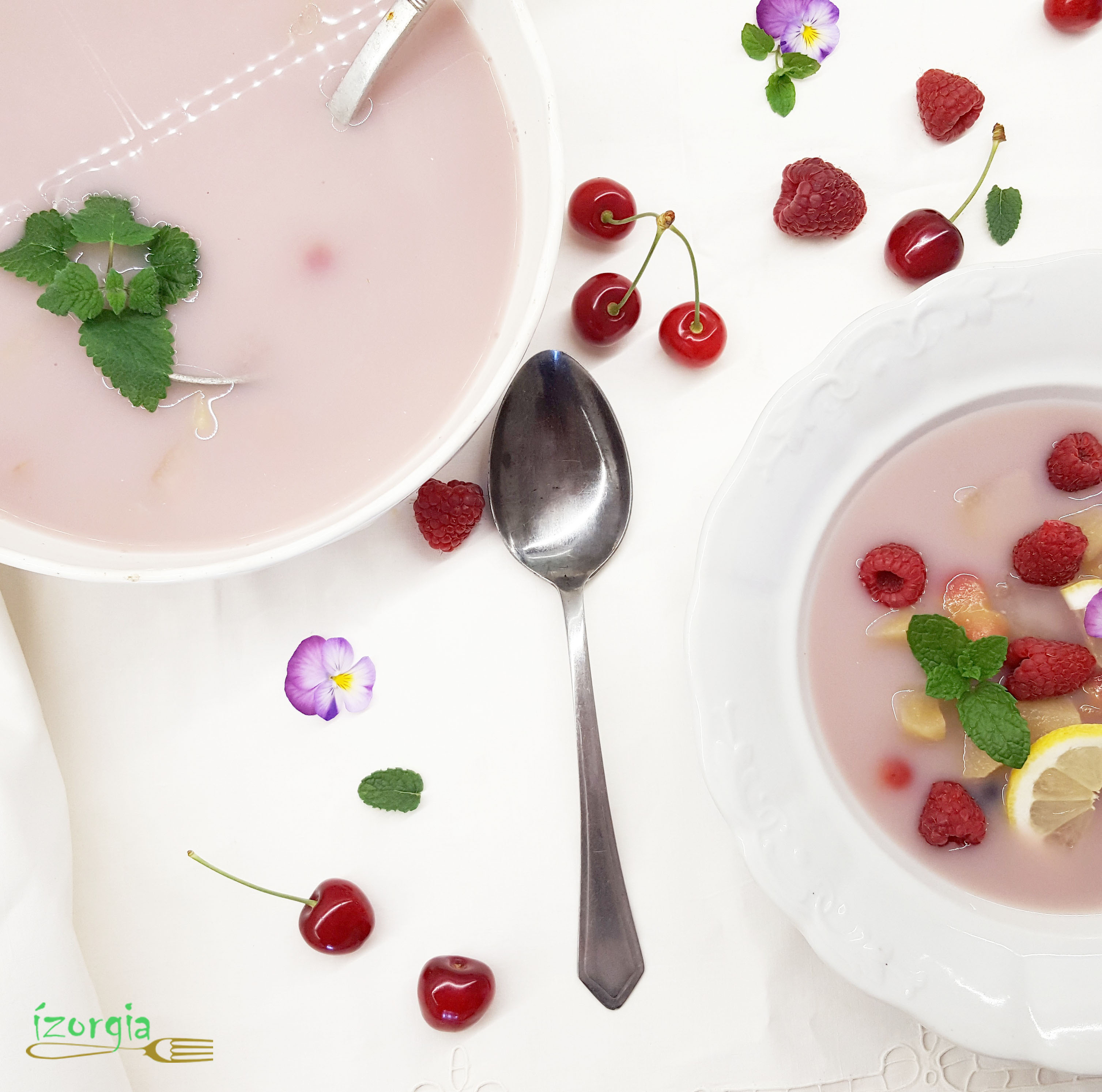 Cold fruit soup with protein
I always prepare it with seasonal fruits. The proportions are constant, but apple is also a fixed component. Since it is the beginning of cherry season, this is my main ingredient. But it works perfectly well with sour cherry, peach or plum as well.
Ingredients:
250g cherry, pitted
160g apples, peeled and chopped
5-6 raspberries
5-6 blueberries
1-2 slices of lemon
1l water
30g vanilla or cream flavored protein powder
25g coconut cream
a cinnamon stick broken into parts, not ground
5 pieces of clove
honey
fresh fruits, slices of lemon for decoration
Put the fruits in a pot with water on it. Season with spices and honey (or erythritol) to taste. Bring to boil and cook for 6-10 minutes, depending on how you cut the fruits so that it doesn't become stewed fruit. Mix the protein with the coconut milk in a separate bowl. Add half a ladle of soup to the mixture and with the help of a manual beater, mix until it is smooth. Pull the pot off the stove and stir continuously while adding the protein mix to the soup. Put it back on the stove, bring to boil and cook for 2-3 minutes.
Let it cool on room temperature and then in the fridge.
On hot summer days I usually make a double portion for two, so that we always have some of this cooling fruit soup in our fridge. Also, part of tomorrow's lunch is also taken care of.
Enjoy!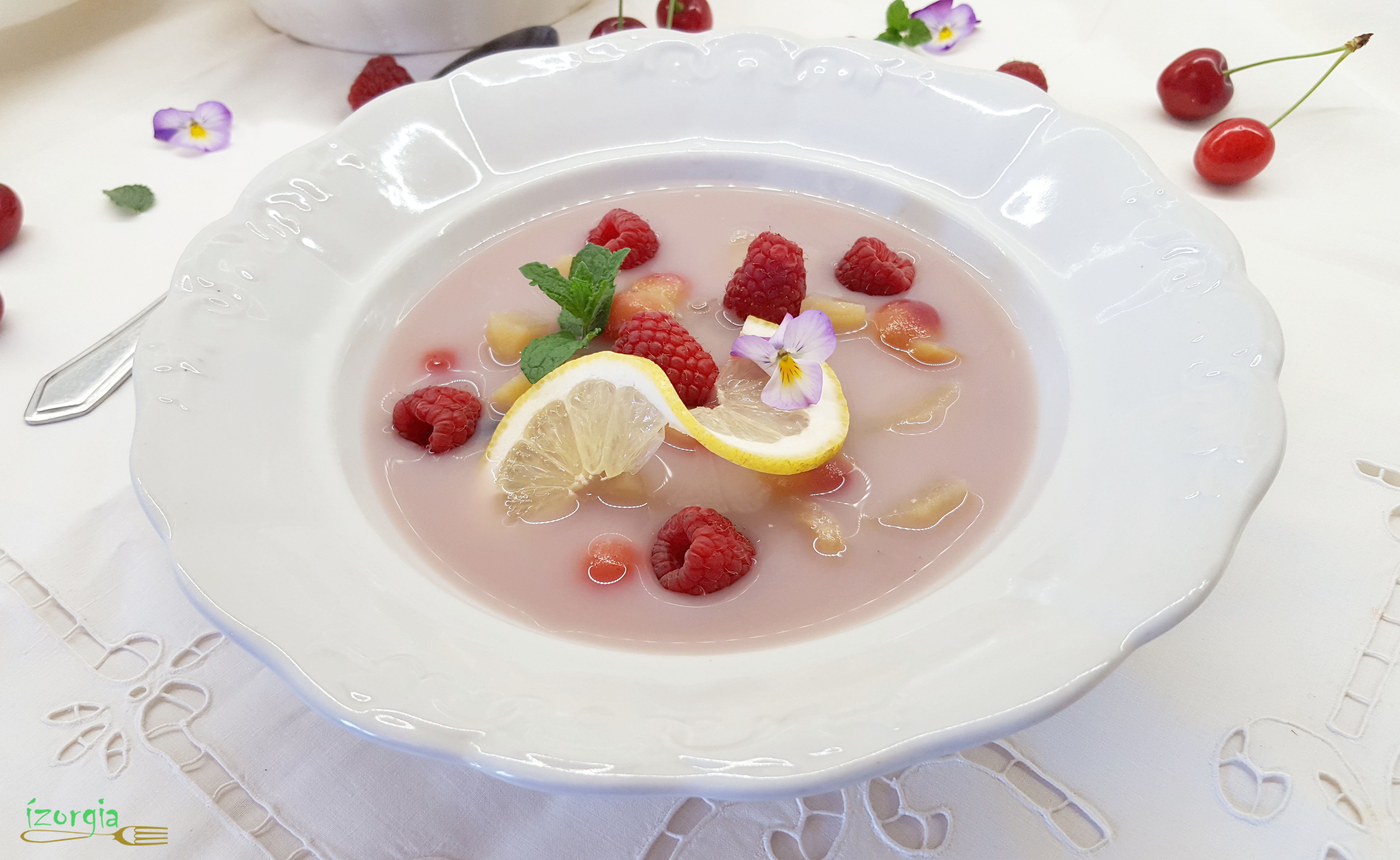 Ízorgia
B.